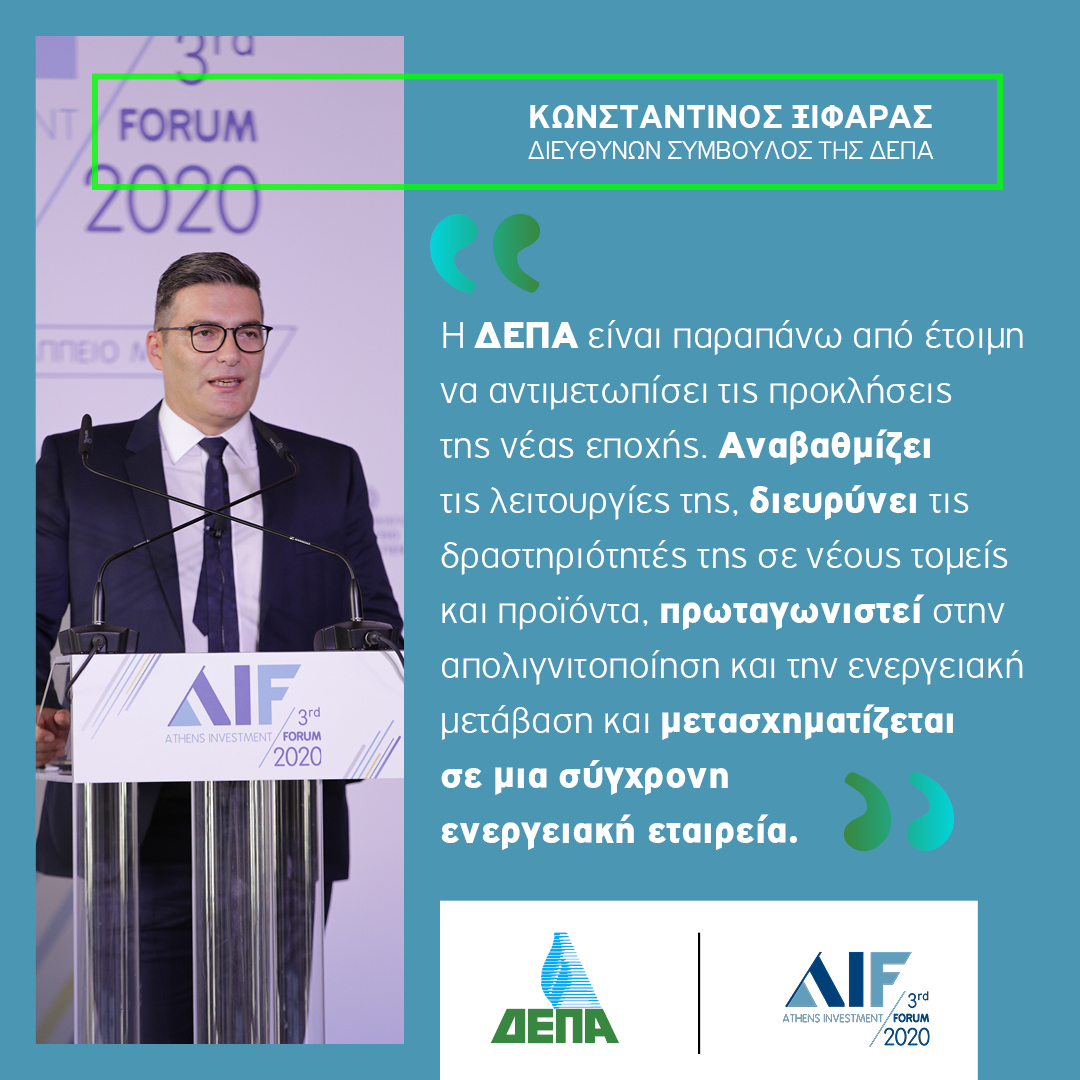 Ομιλία του Διευθύνοντος Συμβούλου, Κ. Ξιφαρά στο 3ο Athens Investment Forum 
A completely renewed DEPA was presented by the CEO, Mr. Konstantinos Xifaras, at the 3rd Athens Investment Forum, which took place on October 9th. Mr. Xifaras, underlined that DEPA not only withstood the pressures of the pandemic, but also regained significant market share and now can reduce prices and implements an aggressive trade policy, offering each customers' category comprehensive and competitive energy packages.
In addition, the company plans to upgrade its international commercial presence, through targeted sales growth in attractive markets in Southeast Europe.
The company completed successfully its transformation into three distinct companies (Commercial, Infrastructure and International Projects), with full operational autonomy, while ensuring employment peace. At the same time, DEPA resolutely renegotiated the long-term natural gas supply contracts it has entered into with foreign energy giants, achieving large price reductions and returning tens of millions of euros to its customers.
Finally, Mr. Xifaras stressed that DEPA in the new business plan for the period 2020-2024 accelerates its transformation from a gas company to a modern energy company, with particular emphasis on supporting retail activity and strengthening synergies with wholesale , while the goal is to increase competitiveness, improve staff skills and develop external partnerships.