CX Summit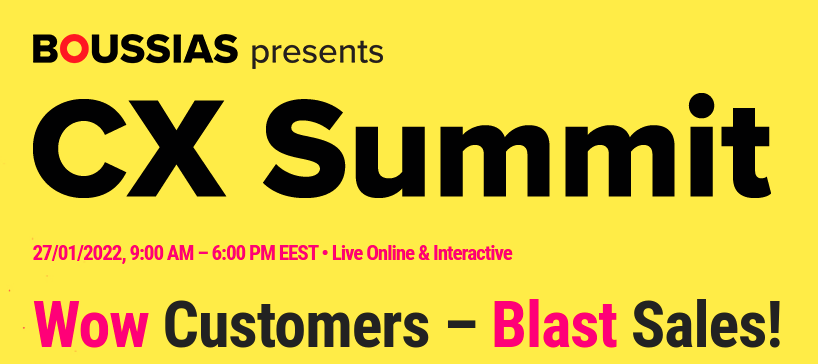 Customer experience has fast become a top priority for businesses and 2022 will be no different!
The pandemic has changed consumer behavior forever. The way they search, engage, purchase, and seek support has seen rapid shifts which have major implications for all businesses. CX is now the #1 business differentiator, and Fortune 1000 companies are trying to offer delightful experiences to their customers at every touchpoint, adapting in the new consumer demands.
It is said that "in 2021, companies are no longer competing with just their competitors. They are competing with the last best experience your customers had!".
CX Summit returns on January 27th 2022, to navigate us further in the world of Customer Experience. Learn how to Address your Hottest Challenges & to formulate Your New CX Strategies in Just One Day!
Don't miss this Must-Attend International Event.